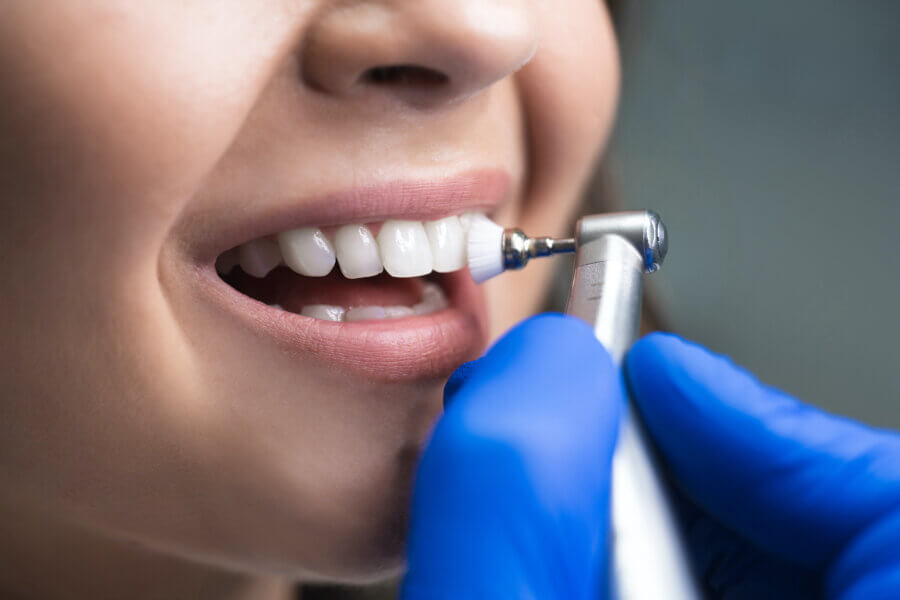 Proper Dental Care Tips and Why It's so Important
Good dental hygiene and dental care start with preventative dentistry. Preventative dentistry is an umbrella term that emphasizes the importance of proper dental hygiene and dental care starting as early as possible. Proper care is needed to prevent tooth decay and other oral health conditions. Some of the most common preventive dental services include routine oral exams, cleanings, X-rays, sealants, and fluoride treatments. Along with at-home and in-office care, educational instruction that teaches proper brushing and flossing methods is a critical component of preventative measures to make while giving yourself proper dental care.
Purpose of Preventative Dentistry- Healthy & Clean Teeth and Gum Care
There are two main components of preventive dentistry and proper dental care. Both aspects should be performed regularly to avoid dental disease and maintain a healthy smile.
The first part includes oral hygiene care performed by the patient at home. The best practices for keeping the teeth and gums healthy include brushing at least twice a day, flossing once a day, using fluoride toothpaste, and rinsing with a mouthwash. Patients should also avoid habits that could contribute to poor oral health, such as smoking or the use of chewing tobacco. Limiting sugary foods and starches can also help reduce the risk of tooth decay.
The second aspect of preventive dentistry and proper dental care includes services performed by dental staff at a dentist office. An experienced dental hygienist will remove plaque and tartar from the teeth in a procedure known as a 'scale and polish'. Patients may also be educated on the proper ways to clean the teeth and what oral care products are best for avoiding decay while at this visit. Visits to the dentist for an exam and cleaning should be scheduled every six months on average.
Benefits of Preventative Dentistry and Proper Dental Hygiene Tips
Preventive dentistry and proper dental hygiene can provide patients with a wide range of benefits, including the following:
Lowered risk of oral health problems, such as tooth decay and gum disease.
Early detection of oral health conditions, such as oral cancer, to minimize the need for treatment and keep costs low.
Save time and money on cosmetic and restorative treatments as preventive dentistry is more affordable.
Prevent cavities with the application of dental sealants which protect the chewing surfaces of the teeth.
Eliminate some of the bad bacteria in the mouth by rinsing regularly with an antibiotic mouthwash.
Remove stubborn plaque and tartar with routine deep cleanings to prevent gum disease.
Identify and treat cavities early on to avoid infection and prevent the decay from spreading.
Fight bad breath caused by excess bacteria, decay, or infection in the mouth.
Have a custom mouthguard made by a dentist to protect the teeth while sleeping or playing sports.
Repair cracked or chipped teeth before the damage becomes worse and to return function and appearance.
Reduce the risk of dental problems related to chronic medical conditions, such as osteoporosis, diabetes, and certain cancers.
Your Role in Your Personal Dental Care and Disease Prevention
Preventive dentistry helps promote good oral hygiene habits and lowers your risk of developing serious dental problems. With regular dental care, patients can keep their natural teeth in good condition for as long as possible. Keep your smile healthy and beautiful with help from Vero Elite Dentistry in Vero Beach, FL. Contact our experts today to make an appointment and make sure you are on track to your best oral health possible.